4 Factors That Could Hold Up Your Mortgage Application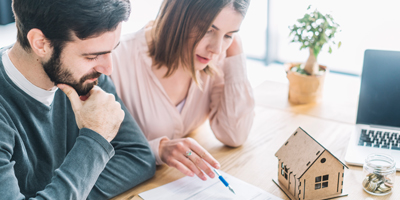 As the new year approaches, people think about their New Year's Resolutions and starting a fresh, which can often include moving house or buying your first home.
However, as there are many factors to take into consideration when applying for a new home, there are often some things that get overlooked. These are factors that could slow down your application, which may lead to you not being able to purchase your dream home, or making the process a real headache. 
Below are 4 factors that could hold up your mortgage application 
1. Bad Credit Score 
When applying for a mortgage and buying a home, your credit score will be checked. This is a numerical value based on an analysis of a person's credit files, to represent the creditworthiness of a person. If you have a bad credit score, then it will mean that you are a high-risk borrower – which could result in lenders not wanting to lend you money. 
A bad credit score can be due to a history of late payments, or a credit card that doesn't suit you. 
2. Being Self Employed 
Although many mortgage lenders have packaged specifically designed for self employed individuals, you need to take into consideration your job situation in advance to applying for a mortgage. This is because you will likely need at least 2-3 years of accounts before applying for a mortgage. However, if you can produce more accounts than this then lenders can base their calculations on average profit – which may result in you being able to get a mortgage easier. 
3. No Credit History 
Similar to above, if you have no credit history at all on your credit report, banks and lenders won't be able to identify patterns in your behaviour – meaning they can't get a good idea of previous borrowing. 
It is advised that you build up a good credit report before applying for a mortgage – you can do this by ensuring that your phone contract is under your name and bank account, signing up for the electoral register, and making payments reliably – such as car insurance. 
4. Not Updating Personal Details 
If you get married and forget to update your personal details on the electoral roll, or don't update your current address on your Driver's License, then this can hinder the mortgage application process. 
We are able to offer specialist property advice and guidance, so if you need help with your mortgage application, get in contact today to see how we can advise.