What is Identity Theft and How Can I Protect Myself?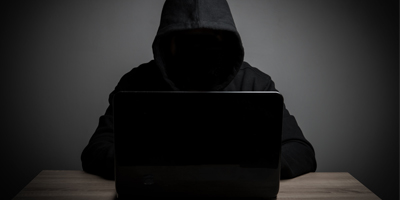 With the rise of online shopping and bank accounts, the number of Identity Theft cases are increasing. Here's all you need to know, and how to protect yourself.
What is Identity Theft? 
This is when an individual pretends to be you to access money, credit and other benefits. To acquire this information, they will steal and use your personal information, which may include bank account number. 
Once identity thieves have your personal information, they can use it to make purchases, impersonate you to commit a crime and clear out your bank account – which can all do long term damage. 
How can I Protect Myself Against Identity Theft? 
Think Twice – Don't share over personal information online and on Social Media. Limit the information that you give to others 

Use Caution with Email – Don't click on email attachments or email links in your email, as this may allow hackers to access your data. Always be wary of emails asking you to reset your password. 

Use Secure Wifi – Never shop or bank online using Public Wifi as it gives hackers the opportunity to gather your data. Only browse and shop when you have a secure wireless connection. 

Install Security Software such as McAfee LiveSafe and BitDefender, you can also do security and virus scanners using these tools too 

Use Secure Websites when Shopping Online – Make sure that any websites that you want to make purchases through are secure, by looking for the small padlock icon next to the URL bar. The URL should also start with https 

Create Strong Passwords – Don't use the same password for every site, and change these regularly 

Shred any physical documents that may have personal information on them, and always put this in your normal waste rather than recycle bin. 

Get a fire proof safe – This is a good place to keep your personal documents, including passports 
Finally, check your bank account statements regularly and check for any questionable activity. If you are unsure, it's always best to go into your bank and talk directly to them. If you think that you may have fallen victim to Identity Theft, contact us now on 0121 555 7000 and we can help.