Importance of A Will for A Business Owner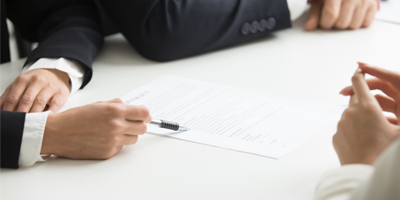 Although many of us don't like to think about it, leaving your business due to death is unavoidable. Therefore, having a solid will in place reduces the risk of losing everything that you have worked hard for. Having a will and plan in place means that you can be assured that your assets will be covered in a way that you wish, and also prevent them from being allocated in courts of law.
What is a Business Will? 
A will is an agreement that takes the form of a buy and sell option, ensuring a smooth transition of business ownership, in the event of death or trauma. 
Writing a will allows you to outline how you want your assets to be taken care of. 
When should you write a will? 
Ideally, this should be written early on when you gain your assets, but remember that it also needs to cover all the assets that you have. This should of course be done before retirement, but earlier if possible. Essentially though, it is up to the business owner to determine when they choose to draft their will. 
Ownership Agreements 
Another large decision to take into consideration is what will happen after you step down from your post, or should you come into an unexpected situation where you are no longer able to stay in your position in the company. This means that you need to plan who will take over the business when it comes to it. Sometimes this can be a difficult decision, however solicitors can help to make this process easier. 
What are the advantages of a Will? 
A will specifies responsibilities and obligations of others, as well as containing compulsory buying and selling provisions. It also avoids uncertainty for both the business and your family, as it will have a structured process stated. What's more, it also allows for a smooth transition of ownership. 
Can I change my will? 
Your will should always be kept up to date, as it needs to reflect current circumstances. We would recommend to change your will when large changes occur (such as marriage), or large business changes. 
If you need help creating your business will, get in touch with us today to see how we can support you.