The New Driving Laws Coming into Force in 2019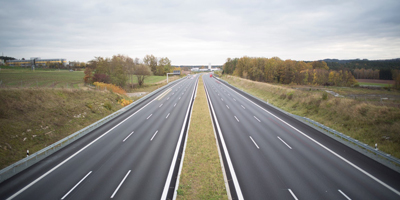 There are various new Driving Laws coming into force this year, which you should be aware of. These could impact your driving experience, and how you deal with other drivers on the roads. Familiarising yourself with these new laws in advance will ensure that you don't get caught out.
New 2019 Driving Laws:
Learner Drivers on Motorways
This year, learner drivers will be given the option to drive on the motorway as part of their lessons, when accompanied by an instructor who will have dual controls in the car.
Overtaking Cyclists
As of March 2019, you will be fined £100 and given 3 points on your driving license if you do not give at least 1.5 metres distance when overtaking a cyclist.
New Drivers Restrictions
The government will be trialling a pilot scheme in Northern Ireland for new licenses, adding more restrictions, which could then be rolled out in the UK. These could include: P plates mandatory for up to 2 years of passing the driving test, lower alcohol limits, lower speed limits, curfews and engine size restriction.
MOT Rule Changes
There will be new checks taken out on cars, including brake pad warning lights and missing brake pads. The defect categorisation on cars will feature various changes, including:
Pass – meets the legal standards

Advisory – could cause an effect in the future

Minor – should be repaired as soon as possible but does not have an effect on safety

Major – Fails MOT as it effects safety or the environment

Dangerous – Fails MOT as it has a direct risk to road safety or the environment
Motorway Lane Fines
Currently, lanes that show a red 'X' are closed due to an accident or blockage. Motorists who ignore these signs can be subject to a fine of £100. This is still being considered by the government, but it is always helpful to be aware of it.
It is vital that all drivers stay up to date with changes to the motoring laws, to avoid loss of license, penalty points and fines. If you require legal advice on a motoring offence, get in touch with our solicitors today.