Stamp Duty Land Tax Calculator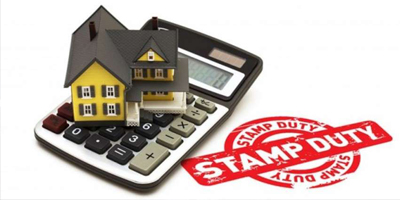 Stamp Duty Land Tax is money that you have to pay when buying a property or land that costs more than a set amount. The amount of money that you have to pay varies on the price and type of property.
The total SDLT that you pay is usually the price of the property or land. You pay a percentage of the cost, which can leap up at a set of thresholds, however you only pay the proportion of the purchase price that's above the threshold.
People buying an additional property to their own, will pay an extra stamp duty on any property costing more than £40,000.
The current Stamp Duty threshold is £125,000 for residential properties, and £150,000 for non-residential property and land.
You may be exempt from paying Stamp Duty or get a discount (relief), for example if you a first time buyer.
You must pay Stamp Duty when you:
You can work out how much stamp Duty Land Tax you will have to pay on a property by using this helpful calculator on the Government website. You can also see the Money Saving Expert website and The Money Advice Service websites for helpful calculators.
Below are Stamp Duty prices from 2014.
What Stamp Duty will I pay?
PURCHASE PRICE
STAMP DUTY RATE ON MAIN RESIDENCE (1)
STAMP DUTY RATE FOR ADDITIONAL PROPERTIES (1)

Up to £125,000

0%

3% (2)

£125,000.01 – £250,000

2%

5%

£250,000.01 – £925,000

5%

8%

£925,000.01 – £1,500,000

10%

13%

£1,500,000.01+

12%

15%

(1) Rate applies to that portion of the purchase price. (2) Properties up to £40,000 are exempt from stamp duty. Properties between £40,000.01 & £125,000 will be charged stamp duty on the full purchase price.
Our services for Residential Property services can help you with the process of buying a first house, or home movers.