Tips For Staying Safe Online at Christmas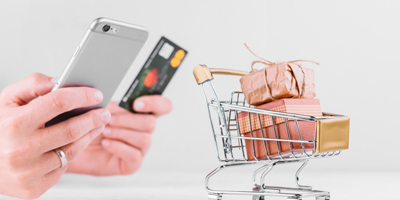 As Christmas approaches, many of us will be making transactions online to buy Christmas gifts for our loved ones, or organising social events and entertainment.
However, with so much going on, it is sometimes easy to forget checking online websites are authentic, and preventing scammers. Christmas is one of the busiest times for cyber criminals, who exploit the fact that people are busy and distracted, and take advantage of online activity. 
Below, we have listed some top tips on staying safe online throughout this festive period. 
Top Tips for Staying Safe Online 
Protect Your Device 
Before you start using your device for internet activities, make sure they are protected with security software – such as an app, PIN or passcode. It is also advised that you install updates to operating systems and apps when prompted, as this will insure you have the latest version which may include safety updates. When downloading new Apps, always download these from official sources, such as the App Store or Google Play. 
Change Passwords 
It is common for people to receive new electrical devices at Christmas, such as voice assistants (e.g. Amazon Alexa), CCTV cameras and children's toys – but always remember to change the passwords of these from the factory-reset ones to your own. This will help to improve security from the get-go. 
Authentic Websites 
When doing your online shopping, remember to always check the website address is spelled correctly and is authentic. Some scammers will set up similar websites to imitate genuine brands, that look very similar, making them hard to spot as fake. 
Secure Payment Pages & WiFi 
Similar to the above, when making payments online, ensure that the payment page is secure. You will be able to spot this by viewing the URL and ensuring that it starts with 'https'. There should also be a closed padlock on the URL bar. Also, it is a good idea to not use public WiFi when making payments or doing anything confidential online, as they may not be secure. 
General Scamming 
As always there are some general tips that you should follow, especially at Christmas. This includes not clicking on email attachments or links from unexpected emails, and approach with caution any unexpected phone calls claiming to be banks, retailers or parcel firms. 
As Cyber Fraud is increasing in the UK, it is important to be extra vigilant and cautious at Christmas time. If you need any advice, contact our specialist solicitors today.