Holiday Fraud and How to Avoid It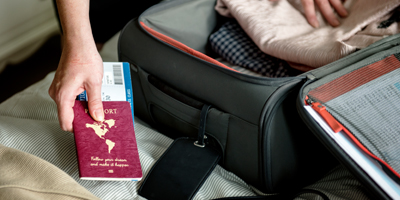 Fraud can result in weeks and months of legwork to put right, as well as high inconvenience associated with putting things right. Holiday fraud can also have the emotional trauma related with it, as not only have you lost your money, but the disappointment of missing out on a break that you've been looking forward to.
Every year, thousands of people fall victim to holiday fraud – whether it be related to accommodation, flights or entire holidays. They can fall victim to fake online advertisements, emails and phone calls – and what's more, these advertisements may sometimes appear on legitimate websites.
It may be that the accommodation or flight doesn't even exist, or has been advertised by a fraudster.
How to Protect against Holiday Fraud
Here's how you can protect yourself from potential fraud when booking a holiday:
Thoroughly research the holiday, including accommodation, flights and package holidays. Also check that it actually exists, find it on Google Maps for instance

Look for third-party reviews and recommendations – such as TripAdvisor

Never pay by bank transfer as banks are not obliged to cover your loss if you become a victim of fraud

Travel through members of trade associations such as ATOL – this will help you to be protected

When paying online, type the website address you know to be correct rather than following a link, and always ensure that it the page is secure by looking for the padlock in the URL area – the URL should also start with https

Always thoroughly check terms and conditions

before

you make payment
Finally, always ensure that you keep payment receipts and email confirmations, and always check your bank statements for irregular entries.
If you are worried that you may have fallen victim to Holiday Fraud, or any other type of Fraud, get in contact with us today and our specialist experts can help.