Driving Without Insurance – The Consequences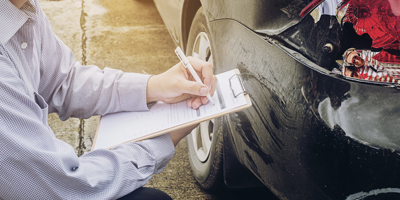 Driving Without Insurance – The Consequences
Driving without insurance is illegal, but what are the rules and consequences? 
What Insurance Should I Have? 
By law, the minimum level of insurance that you must have is third party liability cover. You can also add fire and theft insurance, as well as fully comprehensive cover. 
Even if you have full insurance, but let someone else who doesn't drive your car, you are liable for this. 
What Are the Consequences of Driving Without Insurance? 
If stopped, you have 7 days to provide police with up to date insurance certificate. Has to be valid time you were stopped. 
Penalties can be enforced of up to £5,000, with minimum penalty fine of £300. You may also be given 6 points on license, with a maximum of 8 can be applied. Once you reach 12 points on your license, you are automatically banned from driving. 
Police can also impound any uninsured vehicle, and they will give this back once you have paid the fine and can prove that you have bought the right cover. They may also destroy your car after a certain amount of time. 
What Are the Mitigating Circumstances of Being Uninsured? 
An insurance provider cancelling a policy without notifying the holder

No policy being in force, due to faults on the behalf of the provider

A person being informed (by the vehicle owner or policyholder) that they can drive the vehicle legally

A person having a genuine reason to believe they are insured
What Happens If I Have a Car Accident, and the Other Driver Is Uninsured? 
If you're involved in a car accident and the other driver is uninsured or refuses to give you their details, you should report them to the police. 
You may also be able to claim compensation from the Motor Insurers' Bureau, which protects anyone who's been injured or had their property damaged by an uninsured driver. 
Contact us today if you are in need of help from specialist Motoring solicitors.