New Prison Contraband Scanners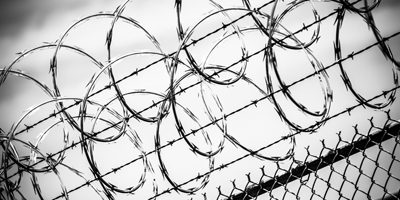 The government has announced further funding to strengthen security measures for several prisons in the UK to reduce the availability of drugs and mobile phones – therefore providing a safer environment for inmates.
New, advanced technology body scanners will be introduced into 16 prisons across the country, which will help prevent drugs, weapons and mobile phones from entering prisons. 
What Do the Prison Body Scanners Do?  
£28 million worth of x-ray scanners, specifically developed for the Prison Service, produce instant images inside the human body and reveal internally concealed contraband – helping prisons to prevent contraband from entering prisons. 
It is part of the £100 million programme by the Ministry of Justice to tackle drug use in prisons, as well as rising violence.
Where Will The Body Scanners Be Installed? 
These scanners have already been installed in 10 other prisons in 2018, including Leeds, Nottingham and Hull, and the programme saw a drop in violence and the number of failed drug tests. 
The technology will now be installed at 16 jails that have high volumes of remand prisoners – who pose a significant risk of smuggling. The prisons receiving scanners include HMP Exeter, Durham, Preston, Liverpool, Birmingham, Hewell, Lincoln, Bedford, Norwich, Chelmsford, Winchester, Elmley, Pentonville, Wandsworth, Bristol and Cardiff. 
It will begin in Spring 2020, expected to be complete by Summer 2020. 
After this, they will be introduced in prisons across the country later this year. 
Why Do People Smuggle Contraband into Prison? 
Family members may be caught up in this type of illegal activity trying to help a loved one, however chances of being detected are increased. Smuggling in contraband can cause lots of implications, such as increased violence in the prison. 
Taking prohibited items into prison is a serious criminal offence that can result in a prison sentence.
Our specialist solicitors can advise on criminal investigation and prosecution. Get in touch with our experts now.