Understanding Corporate Manslaughter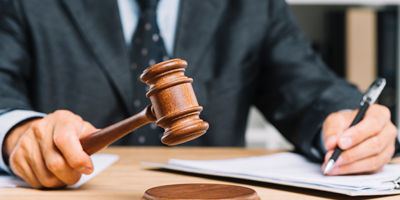 A breach of health and safety rules in a business can have tragic consequences, which may lead to death. This is a criminal offence in English law, and organisations can be convicted for such criminal offences similar to a natural person.
What is Corporate Manslaughter?
Corporate Manslaughter is when a businesses actions lead to the death of an individual. This applies to both limited companies and some public bodies – such as local authorities and the NHS.
For this to be a chargeable offense, the individual in question must both be responsible for the person's death and have committed a gross breach of the relevant duty of care that is owed to the deceased.
What is the Corporate Manslaughter Corporate Homicide Act 2007?
This is legislation that holds organisations responsible for serious business failings that lead to death.
It was introduced because taxpayers were concerned that organisations repeatedly committed crimes without repercussions.
What are the penalties for Corporate Manslaughter?
Organisations found guilty of Corporate Manslaughter could receive an unlimited fine – with a minimum of £180,000. Penalties also include remedial orders which require businesses to take steps to resolve any management failure, and publicity orders which order the organisation to publicise the convicted of the offence including details.
Although the number of convictions increased after the introduction of the Act, the number of organisations actually convicted remains low due to the complex process. If you need help with a Corporate Manslaughter case, contact us now.